Tuesdays 2 for 29 $
Every Tuesday evening at 4 pm starting on January 8th (not valid on March 5), get 2 tickets for $ 29 (plus taxes). Fun and economy guaranteed! The best place to enjoy the wintertime … is at the Relais!
---
XMAN Race – September 21st 2019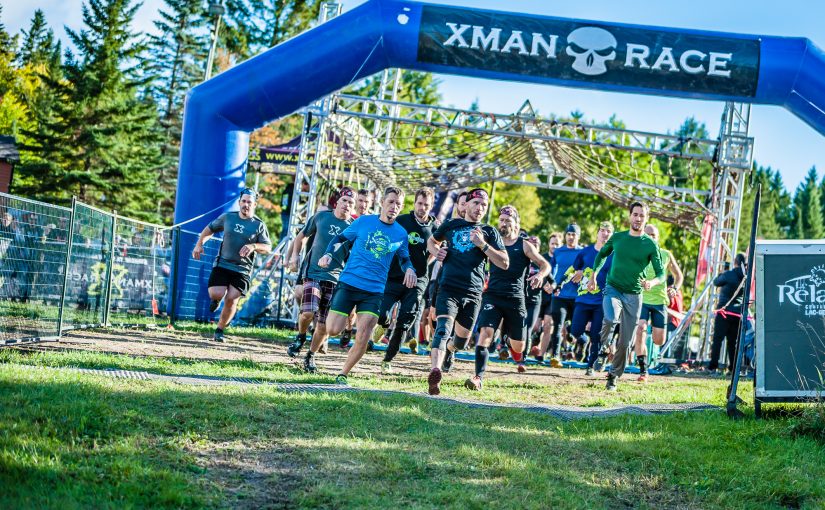 Coming this fall, the traditional and authentic  XMAN Race. Take up the challenge by traveling a distance of 7 or 9 k on a running trail composed of more than 40 military-type obstacles. With a 1 k obstacle race specially adapted for kids, don't miss the chance to live a unique experience with family or friends and go beyond your limits! See you there! For more information visit the website.
---
Défi Chaîne de vie
Le dimanche 6 octobre, venez relever le DÉFI CHAÎNE DE VIE au Centre de ski le Relais ! Cet événement annuel de financement grand public permet d'appuyer CHAÎNE DE VIE, un organisme de bienfaisance dont la mission principale est de soutenir un projet éducatif d'une portée sociale inestimable qui éduque les jeunes au don d'organes et de tissus dans toutes les écoles secondaires du Québec. 
Venez vous promener jusqu'au sommet du Relais en compagnie de gens qui appuient le don d'organes. Prévoir un lunch, de l'eau et des vêtements chauds. Il y aura une photo de groupe au sommet. 
Possibilité de s'inscrire en ligne en tant qu'individu, comme équipe ou comme membre d'une équipe en visitant le www.defi.chainedevie.org. On peut également faire un don sans participer à la randonnée.
---