a whole new way of doing things
Enjoy the mountain in a flexible and safe way! The loyalty program allows you to take advantage of the same prices as during our spring presale. However, you will not be financially penalized if the station were to close following a government order.
The loyalty program
The loyalty program is simple. BEFORE coming to the mountain, you must reserve a time block through our online shopping site. In your customer file, your purchases accumulate. Once you have reached the equivalent amount of a Spring All-Access season pass, your next time blocks are free. Automatically, as soon as you make your first purchase, you are enrolled in the loyalty program.
You will find below the rates for the different time blocks:
Tickets
18 yrs +
13-17 yrs
7-12 yrs
6 yrs ans –
Day* (Opening at 4:30 pm/ 12:30 pm to 9 pm)
$52  
$47  
$34 
$12  
Morning (8 am to 12:30 pm)
$36  
$29  
$24  
$12  
Afternoon (12:30 pm to 5 pm)
$39  
$32  
$24  
$12  
Evening (4:30 pm to 9 pm)
On hold until February 8th
n/a  
n/a
n/a
n/a
*Taxes not included
*Day pass will be back in Orange zone.

Proof of age and residence required for all customers.
Reference date: October 1, 2020 to establish the age group.
Privileged contactless payment: credit (Visa, Mastercard), debit, Le Relais gift card. Cash also accepted.
Final purchase, modifiable 12 hours before your arrival if tickets are still available. Non refundable.
Loyalty program
Amount to be reached before the free tickets
18 yrs +
$ 399
13-17 yrs
$ 349
7-12 yrs
$ 299
6 yrs –
$ 99

* Taxes not included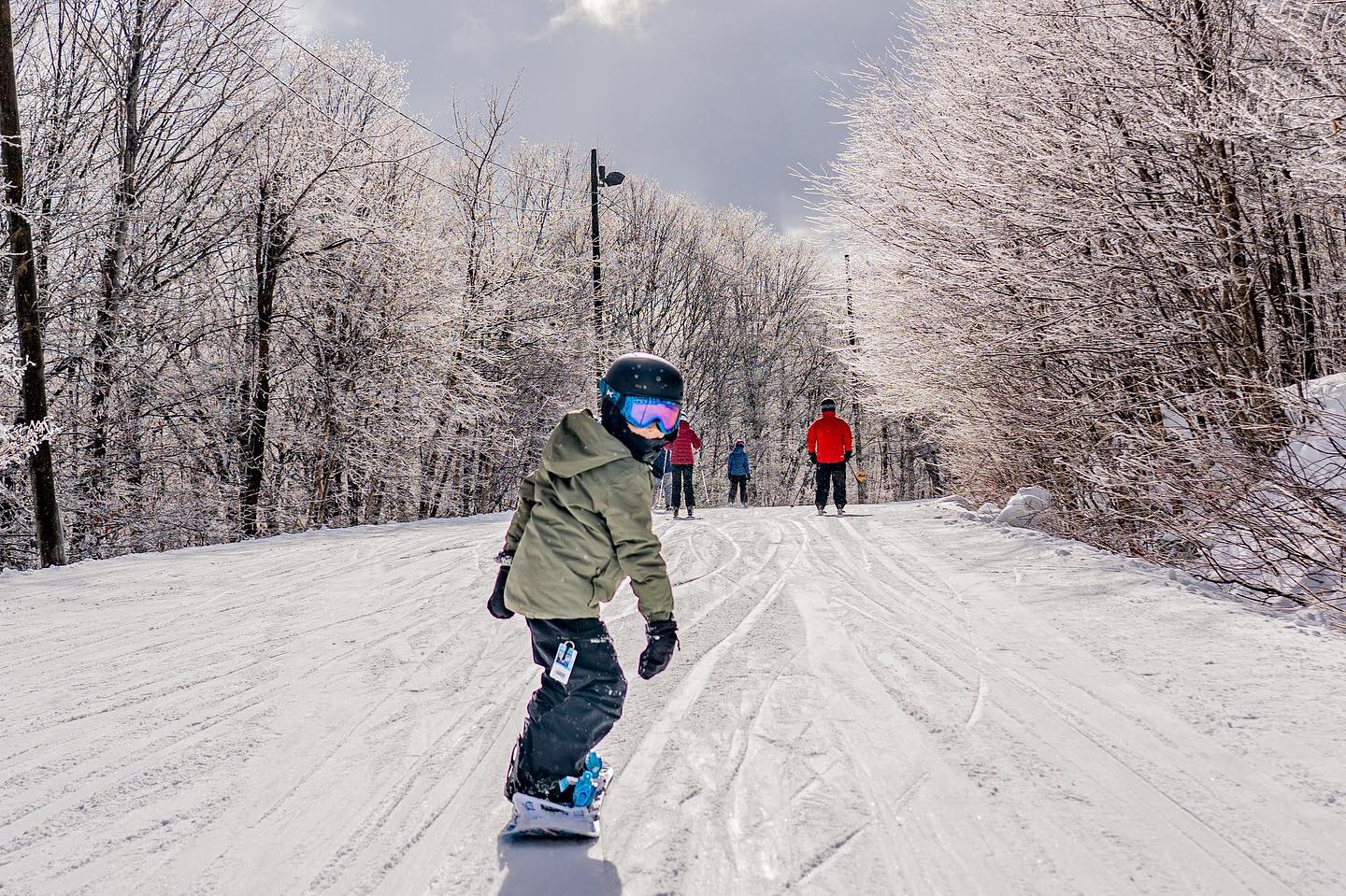 Covid Credit
If you had an All Access or Evening Pass in 2019-2020, a credit is available in your customer file. It is applicable from your first purchase. It has been prorated for the remaining season, depending on the time of your purchase (spring presale, fall presale or regular priced).
COVID Credit
Spring Purchase
Fall Purchase
Regular Purchase
Evening
$ 15
$ 15 
$ 25  
All-Acces 6 yrs –
$ 10  
$ 10  
$ 10 
All-Acces 7 – 12 yrs
$ 30 
$ 30  
$ 40  
All-Acces 13-17 yrs
$ 35  
$ 45  
$ 55  
All-Acces 18-64 yrs
$ 40 
$ 55 
$ 65  
All-Acces 65 yrs +
$ 40
$ 45  
$ 50  

* Taxes included