Learning to ride in a fun way, it's easy!
Le Relais Ski Resort has set up the Alpi Zone, where our famous mascot offers several fun and themed activities in a safe environment. You will be able to progress at your own pace. The activities are aimed at children from 3 to 93 years old, guaranteed fun!
DO YOU KNOW ALPI, OUR MASCOT?
This dog, now very popular at Le Relais, is the faithful companion of the famous Jack Rabbit.
In 1936, on a beautiful snowy day, Jack Rabbit brought Alpi to the mountain for the first time. Since that day, Alpi has put down roots and settled here, at Le Relais, the mountain of his dreams. Over the years, he has become a champion skier and snowboarder. Have you ever met Alpi on the slopes?
When you see the sign "Alpi Zone" on the mountain, it means that there is a theme, game or challenge!
Have fun!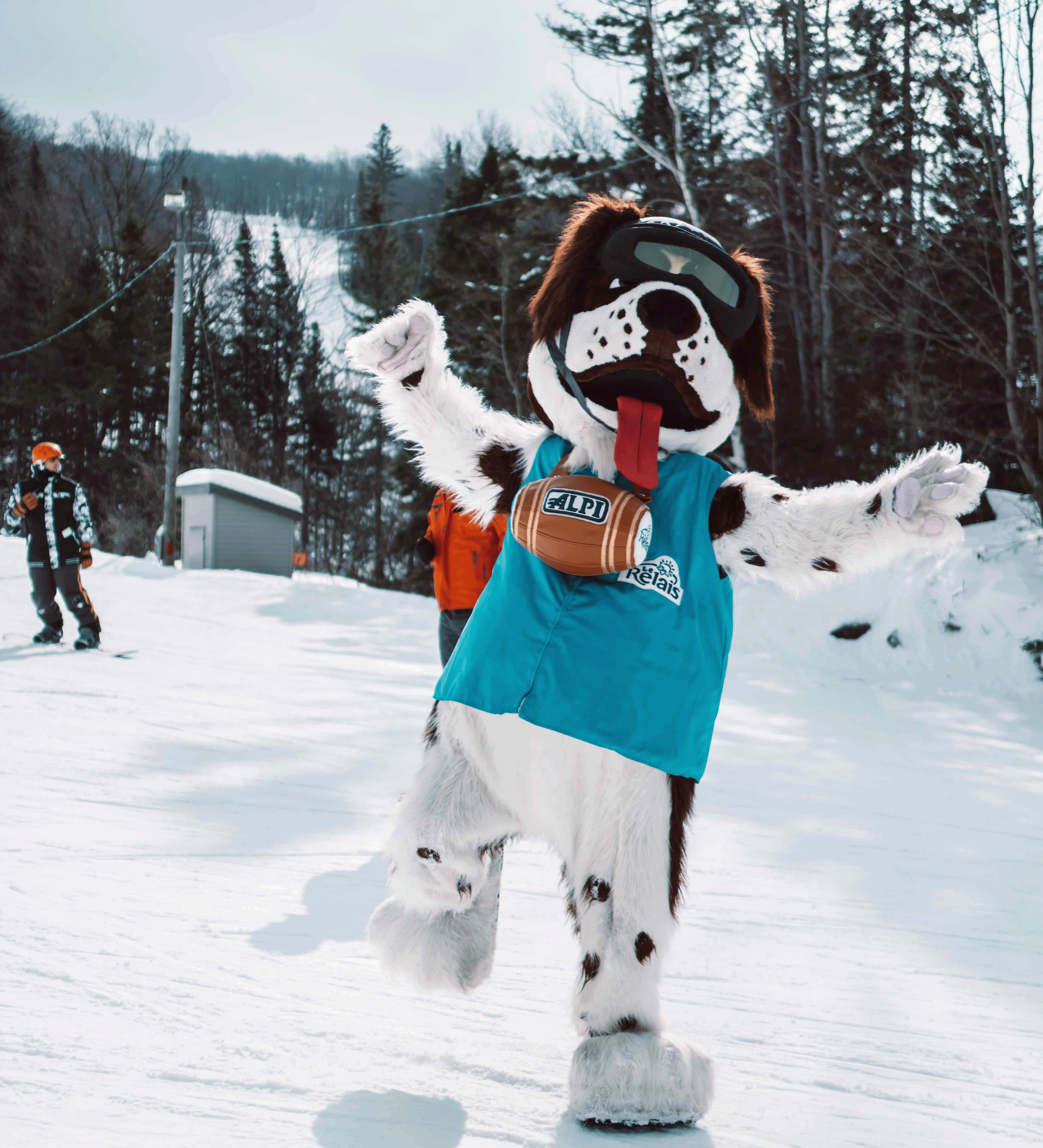 Discover our different alpi's zones: