The sale of group lessons will begin on October 19th at noon.
If you don't want to improvise as a ski instructor with your kids, we have patient and competent instructors who understand their language. Moreover, the group effect will help them learn better and faster. Regular courses are the most motivating way to learn.
We also have group classes for adults. It's all about improving yourself and socializing. Our instructors will take you out of your comfort zone, we promise.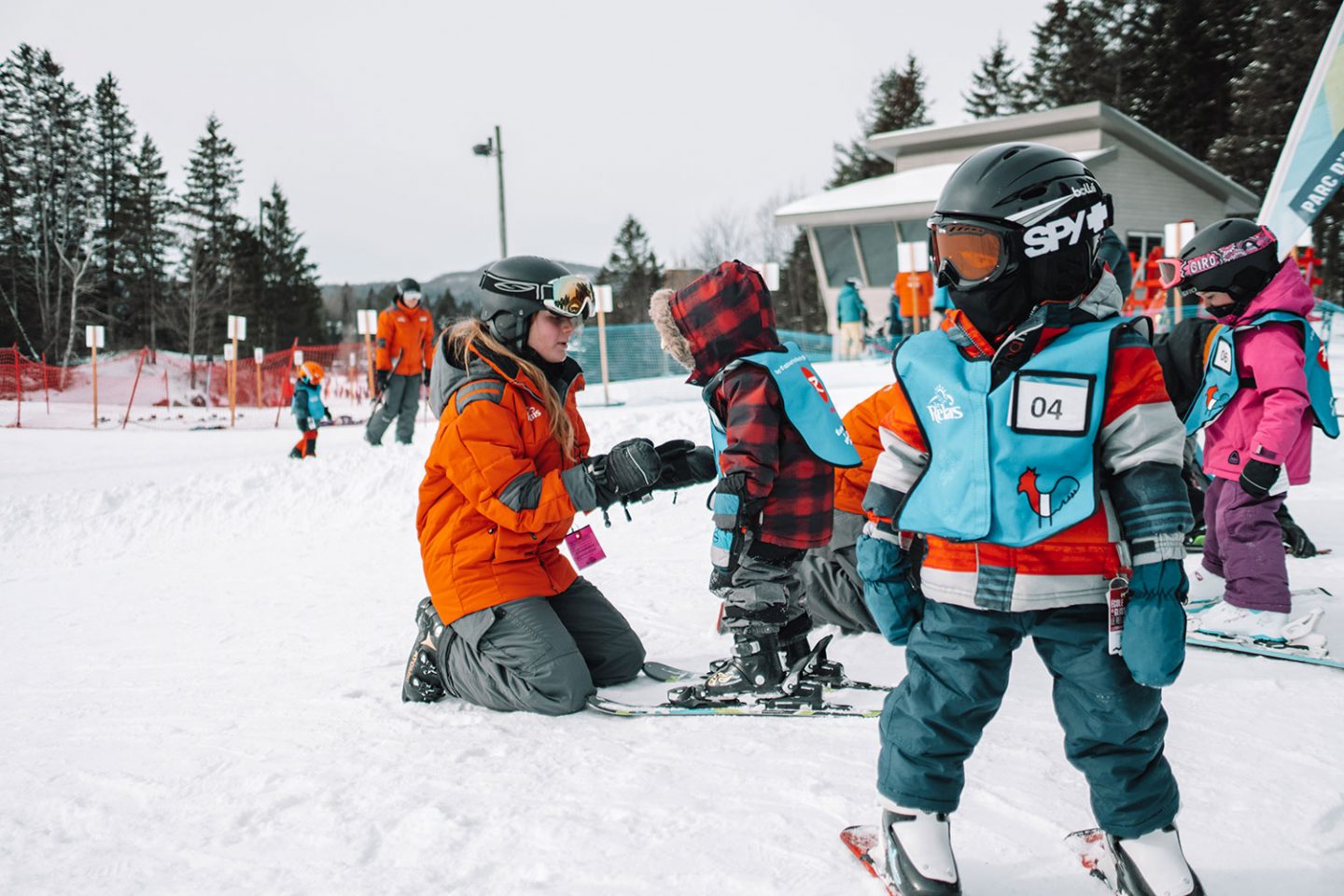 3-4 years
NOVELTY! In replacement of group lessons for 3-4 years olds, we now offer parent/children group learning workshops See the details here.
5-6 yrs WEEKEND

Class
5-6 yrs
Rates (from October 19th)
$320
School-Pass*

(What is it?)


 (valid for class days only)
Rates
5 yrs
$75
6 yrs
$176 

*When subscribing to a group class, you need to buy a season pass, or a school-pass valid the day of your class.


Duration : 8 sessions of 1h30

Beginning : January 14 or 15

(4 to 6 students / instructors)

Ski schedule : 

Saturday or Sunday
9 am, 11 am or 1:30 pm

Snowboard schedule :

Saturday or Sunday
9 am or 11 am

5-6 yrs evening

Class
5-6 yrs
Rates (from October 19th)
$260
School-Pass*

(What is it?)




(valid for class days only)

Rates
5 yrs
$56
6 yrs
$111

*When subscribing to a group class, you need to buy a season pass, or a school-pass valid the day of your class.

Durée : 8 séances de 1h30

Début : 11 et 12 janvier

(Ratio de 4 et 6 élèves / moniteur)

Horaire ski :

Mercredi
18h30

Horaire planche:

Jeudi
18h30